Our flexible subscriptions give you full control over your plan. You can change your delivery dates, quantity of your products and your delivery frequency for all future orders via your account!

Just visit www.manual.co/login and login to your account. Once you're in, go to "Accounts" and then "Your Plans" and you will be able to view and change all your subscriptions.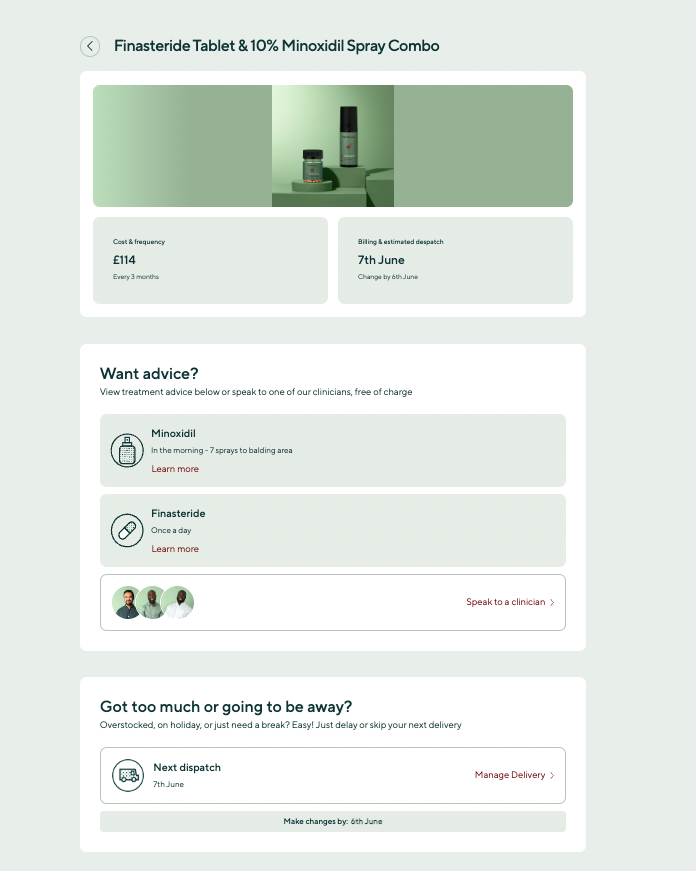 Please note that Prescription Medication orders can only be cancelled or refunded up until they have been approved by our clinical team.

All other orders can be cancelled or returned within 14 days of delivery.

If you're having any issues, feel free to reach out on help@manual.co or on 020 4538 8411 (Mon-Fri 9-5:30) and our team would be happy to help you!