Overstocked or going on a trip and need your delivery early? We've got you covered! You can amend your delivery date by accessing your online account here manual.co/login

Weight Loss orders excluded*

All you need to do is follow the steps below:
1. Go to Goals and click on your active plans
2. Click on Active Treatments
3. Find Got too much or going to be away and click on Manage Delivery
4. Select the date that works for you
5. Then click Confirm

* If you have any further questions about the delaying your order date, drop us a message at help@manual.co or phone us on 020 4538 8411 (Mon-Fri 9-5:30).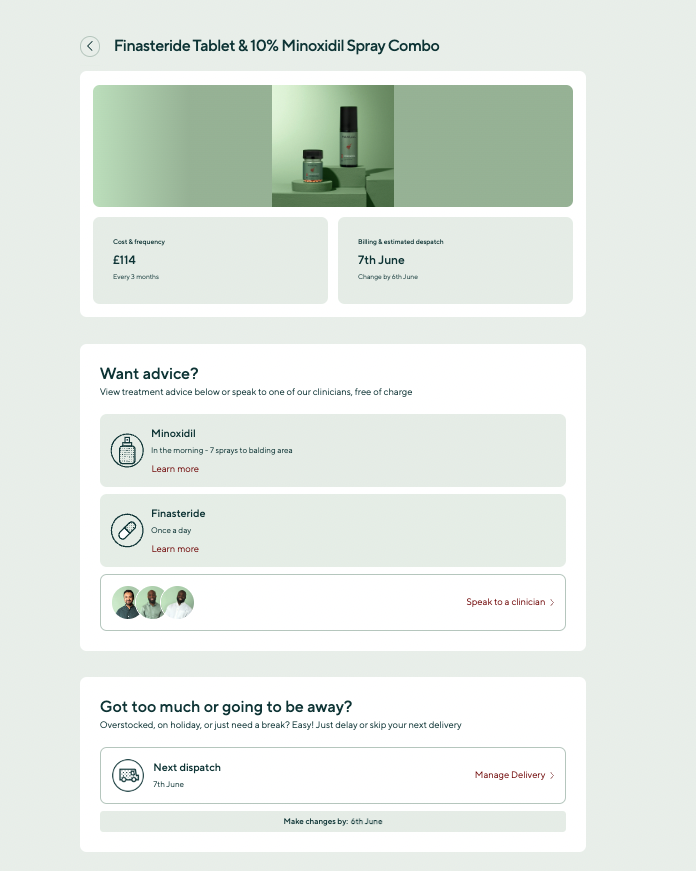 Due to the way that prescriptions are generated, it is not currently possible to change the renewal date for all future orders.